1
« on: October 22, 2021, 10:16:43 am »


"Top deck" is actually not an official Dominion term. It would have to be: "You may put any number of cards from your hand onto your deck in any order." I suppose the "any order" here is important as well. Likewise, according to Werewolf, the colour scheme (black/white) is reversed. The card is really neat though, I'm just being picky.
---
Here's my entry, another
Action - Night
card.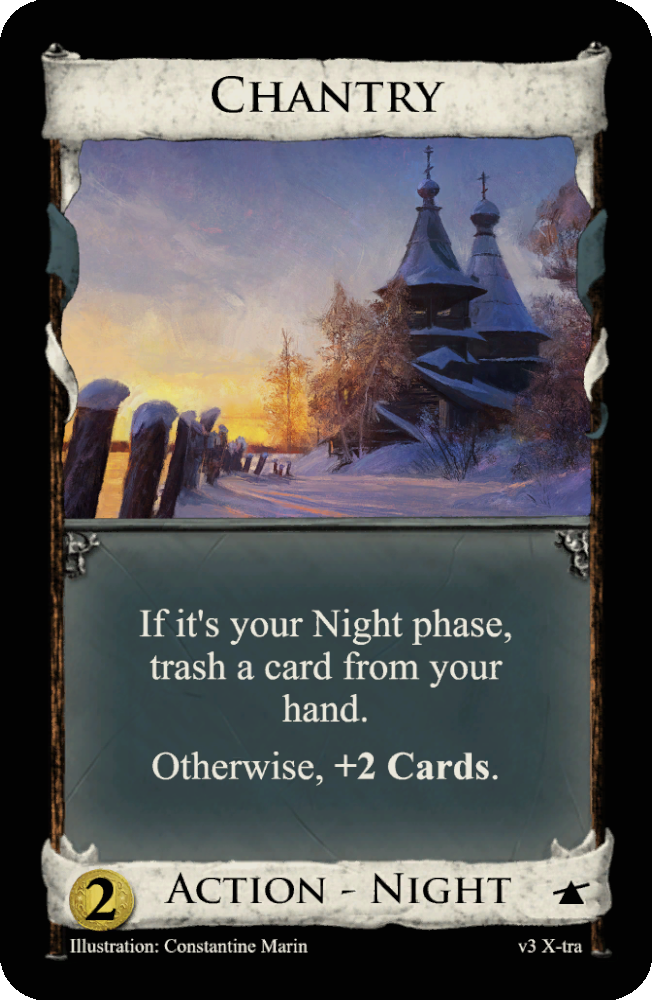 Masquerade but the draw and trash is split in 2. So you draw with Chantry. "Oh no, I drew another Chantry dead", says you, not unhappy to be able to trash nonetheless.